The Blog is Served: Crossing the 'Expert/Non-Expert' Border in a Corpus of Food Blogs
Daniela Cesiri

"Ca' Foscari" University of Venice
Abstract
In the last few years, food blogs have increasingly grown in importance, taking the role of "virtual communities" (Blanchard 2004) in which people with common interests in food share information and recipes.
Food blogs can thus be seen as places of interaction between the 'expert' who created the blog and 'the non-expert' who visits the blog and occasionally posts comments. However, this interaction is more complex than just a dual relationship between the author spreading professional knowledge and the public receiving it since visitors are often experts themselves as they include not only beginners but also experienced amateur specialists in the field of cuisine.
         The present study analyses the most popular food blogs in the United Kingdom in order to investigate the features that contribute to shape the discourse of these specific virtual communities, in which language seems to constantly cross the border between professional and popular communication. Through corpus-based research methods, the study will look at the lexico-grammatical aspects that characterise the language of food blogs with the aim of investigating when and to what extent the food bloggers make use of professional language in cuisine (and related terminology, in particular) and when and to what extent they employ a more popular(ised) kind of discourse. In this respect, the analysis will also include the interactions occurring between the bloggers and the other users in order to look at the ways in which the latter respond to the former's usage of professional or popular terminology.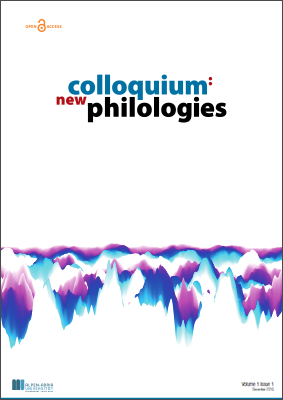 Section
Language and Linguistics: Results
Keywords
Corpus Linguistics; English for Specific Purposes; Food Blogs; Discourse Analysis
This work is licensed under a
Creative Commons Attribution 4.0 International License
.