Black Slavery in Canada: A Structuring Absence in Canada's (Hi)Stories
László Bernáth

Alpen-Adria-Universität Klagenfurt
Abstract
In national as well as international terms, Canada holds the image of a savior of African slaves, even though in the recent production The Book of Negroes (CAN/USA 2015) a more critical depiction of Canada is presented. The question, however, remains whether the miniseries, with its admission of discrimination and racism, actually rebuts previously established myths of Canada's relation to slavery. Due to the virtual absence of Canada from the screen when it comes to slave narratives, very little attention has been paid so far to a Canadian perspective in analyzing such artifacts. By looking at the representation of Canada's relationship with black slavery on film and television, I search for patterns and discursive moves which maintain a distance from addressing the country's own slaving past. I apply a critical discourse analytical approach in order to unveil the meanings and cultural implications of information-omission from screen. The overall purpose of my argument is to show that by focusing exclusively on the significantly larger contribution of the United States to the practice, artifacts reinforce the popular notion of Canada's innocence in the enslavement of human beings.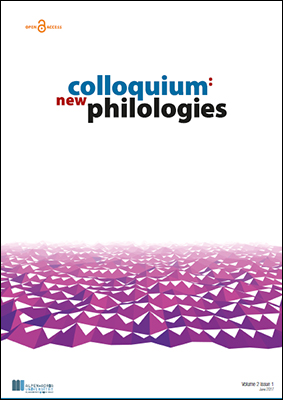 Section
Literature and Culture: Results
Keywords
Slavery; Canada; Racism; Racial Discourse; Media Discourse
This work is licensed under a
Creative Commons Attribution 4.0 International License
.