Conceptual Metaphors in Donald Trump's Political Speeches: Framing his Topics and (Self-)Constructing his Persona
Kateryna Pilyarchuk

Alpen-Adria-Universität Klagenfurt

Alexander Onysko

Alpen-Adria-Universität Klagenfurt, Department of English
Abstract
This study investigates the use of conceptual metaphors by Donald Trump in three important political speeches on his way to the US presidency: the acceptance speech of his candidacy, the victory speech on election night, and his inaugural address as president of the US. The consistent analysis of all the metaphors in the speeches shows that Trump relies almost exclusively on conventional conceptual metaphors that are expressed by conventionalised metaphorical expressions. Nevertheless, a range of metaphors appears as constitutive to his framing of political topics, such as immigration and the economy. In addition, Trump metaphorically constructs his political persona as that of a repairman, builder, healer, and warrior, among others.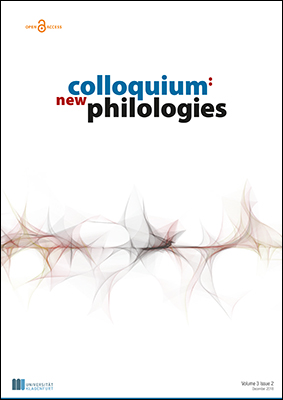 Section
Language and Linguistics: Results
This work is licensed under a
Creative Commons Attribution 4.0 International License
.