Srbohrvaški asimetrični deseterec v slovenskih prevodih
Aleksander Bjelčevič

Univerza v Ljubljani
Abstract
Slovene translations of serbocroatian folk songs, written in scr. deseterac metrum, began in 1831 with the translation of Hasanaginica; this and all the following translations were made in trochaic decasyllable. I compard the rhythm of six Slovene and one German translation with scr. corpus of seven folk songs by the following rhythmic parameters: accentuation of syllabic positions, non-metric accents, borders between phonetic words, verse endings, caesura after the 4th syllable and zeugma after the 3rd and 9th syllable.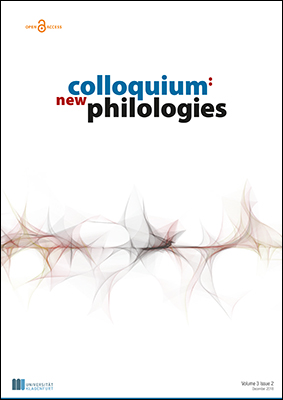 Section
Literature and Culture: Results
This work is licensed under a
Creative Commons Attribution 4.0 International License
.