"Worin noch niemand war" – Heimat als Erinnerung und Konstrukt
Abstract
Home is an ambiguous idea, in terms of spatial and temporal location as well as in terms of reality and valuation. Home(land) can be near or far, encompass small or large spaces, be anchored in an urban area or in the open landscape. It can belong to the oldest past, be irretrievably lost, destroyed, or lie in an unknown future as a utopian place of longing. Homeland can be the real place of origin or where we live at the moment -- or the construct of a place where no one has ever been. The deepest ambivalence that emerges in critical debates about old and new literatures on homelands concerns the oscillation between the anthropological necessity, the human need for home -- and its contingency and the will to relinquish it in favor of a free, unbound way of life.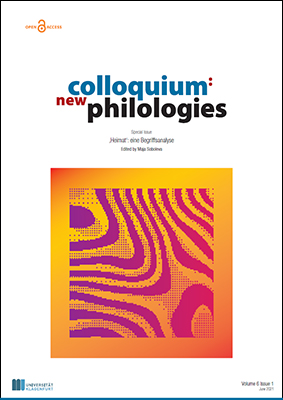 This work is licensed under a
Creative Commons Attribution 4.0 International License
.