Linguistic Diversity in Schools
Some Data on Plurilingual Classes in Udine
Fabiana Fusco

University of Udine (Italy)
Abstract
This article presents and discusses the main results of a comprehensive survey that was carried out from 2017 onwards with the aim of studying plurilingualism in the repertories and uses of immigrant children in schools at all educational stages in the city of Udine. The subjects surveyed included pupils between ages 9 and 18 with at least one foreign (language-speaking) parent. Each pupil compiled a questionnaire aimed at collecting social and personal data as well as data about their linguistic repertories, uses and behaviours and those of their parents, relatives, friends and other interlocutors, both in Italy and (for those born abroad) in their country of origin. By analysing their answers, it was possible to attest the (at least) bilingual dimension of these subjects' daily lives, especially within the family context, with friends and, above all, at school. The results show that these subjects have multiple and more or less ample competences at their disposal, as well as a marked sensitivity toward plurilingualism.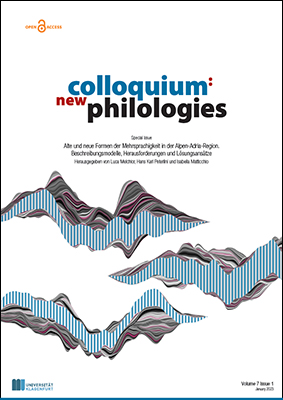 This work is licensed under a
Creative Commons Attribution 4.0 International License
.