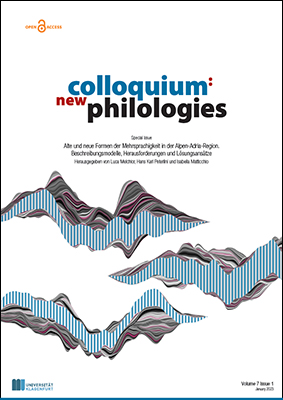 The twelfth number of Colloquium (Volume 7, Issue 1): Special Issue "Alte und neue Formen der Mehrsprachigkeit in der Alpen-Adria-Region. Beschreibungsmodelle, Herausforderungen und Lösungsansätze" (2022).
This issue was made possible by financial support from the Faculty of Humanities of the University of Klagenfurt.
Edited by Luca Melchior, Hans Karl Peterlini & Isabella Matticchio.
Full Issue